Queensland Council of Garden Clubs, Inc.

The umbrella organisation of Garden Clubs in Queensland.
Locate the nearest garden club? Find the next gardening show. Network with gardener.
More problems with COVID in 2022. Begonia show rescheduled
New Calendar added. Member clubs register your next event on line.
Greetings to you all,
I have been thinking of you and wondering how many of your members have been affected by the recent rains. They have had devastating consequences for many people and communities. I am aware of some groups whose meeting place was flooded and nurseries and businesses that also had considerable water damage.
On behalf of the QCGC Committee, and all other clubs, I would like to extend our best wishes for a speedy recovery.
Kind regards,
Anne Baster
Secretary
Queensland Council of Garden Clubs
Presidents Morning Tea
Our president Phil Adam presents our new paron Professor Graeme Nimmo
with a certificate of appreciation on becing our new Patron.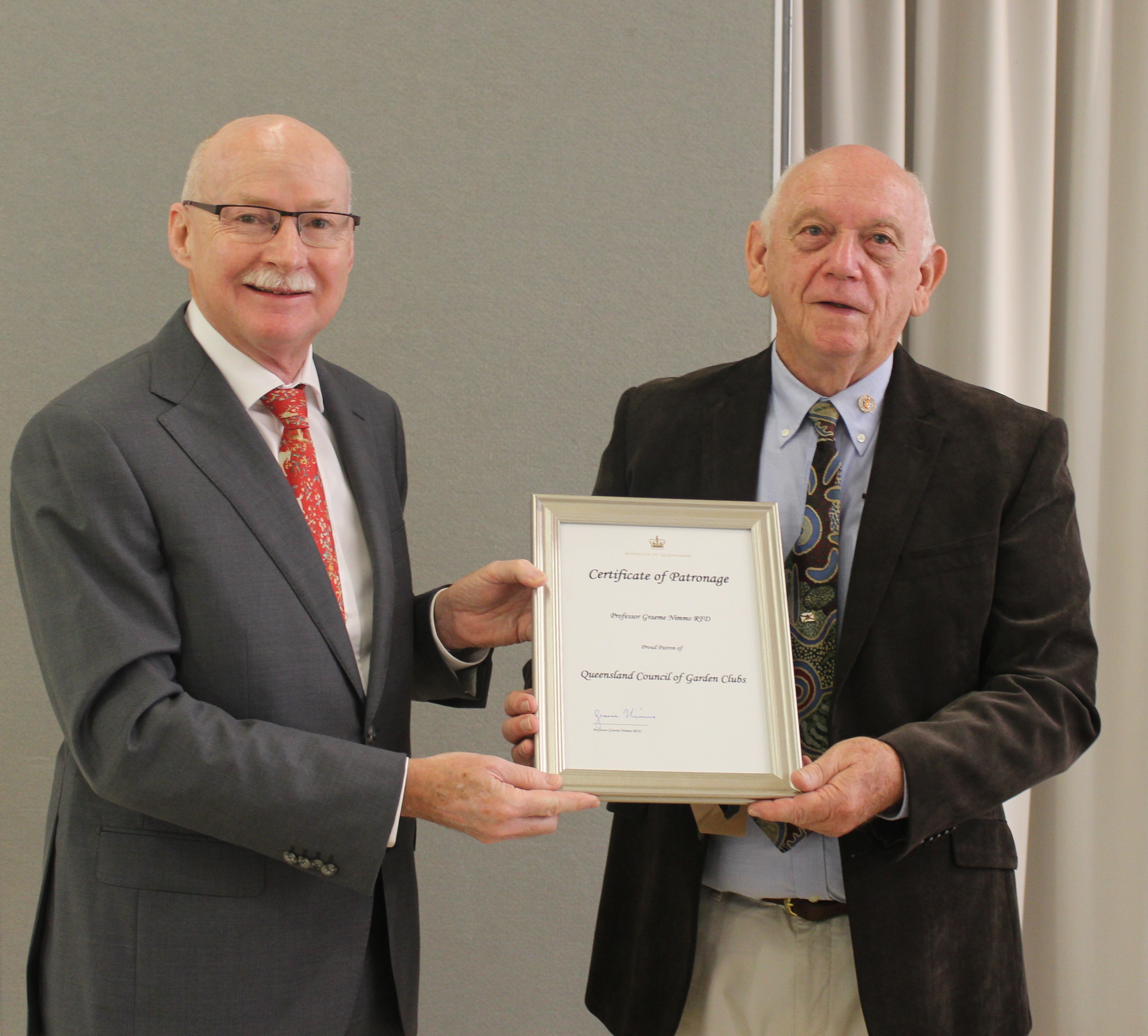 The top table Professor Graeme Nimmo RFD, Phil Adam,
Dale Arvidsson, Anne Baster and Dorothy Tyrrell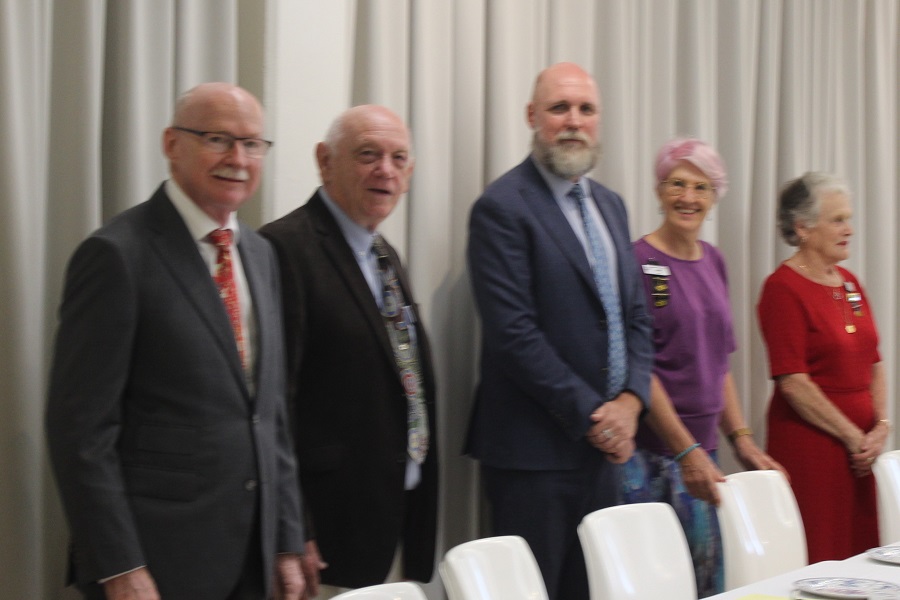 Over 90 attended the Presidents morning tea
with over 40 clubs represented.


Queensland Council of Garden Clubs
Phone: 0439 720 565
Web: www.qcgc.net
Email: This email address is being protected from spambots. You need JavaScript enabled to view it.
Address: PO Box 5545, Stafford Heights, Qld 4053