Queensland Council of Garden Clubs, Inc.

The umbrella organisation of Garden Clubs in Queensland. New Calendar added. Member clubs register your next event on line.
From QCGC, Hello everyone,
Friendship Day is coming closer – . A day to meet with other clubs, and enjoy a day of fun, friendship, and learning. I hope many of you have been able to gather a carload or two of your members to attend; there is no limit. The more the merrier and maybe a better chance of winning the Wendy Wragge Trophy!
Please advise numbers so enough seating can be provided.
Just a few items to note about the shared lunch.
There are no heating facilities so please do not bring any food that needs heating.
More savoury than sweet dishes would be preferred.
Please put your name on any container you bring.
Tea coffee etc will be provided – you may bring your own cup if you prefer.
Assistance with setting out lunch would be appreciated so if you can arrive earlier to receive food from guests or help clear away afterwards, I would be pleased to know.
Kind regards, Anne Baster, Secretary
Presidents Morning Tea
Our President Phil Adam presents our new patron Professor Graeme Nimmo RFD
with a certificate of appreciation on becoming our new Patron.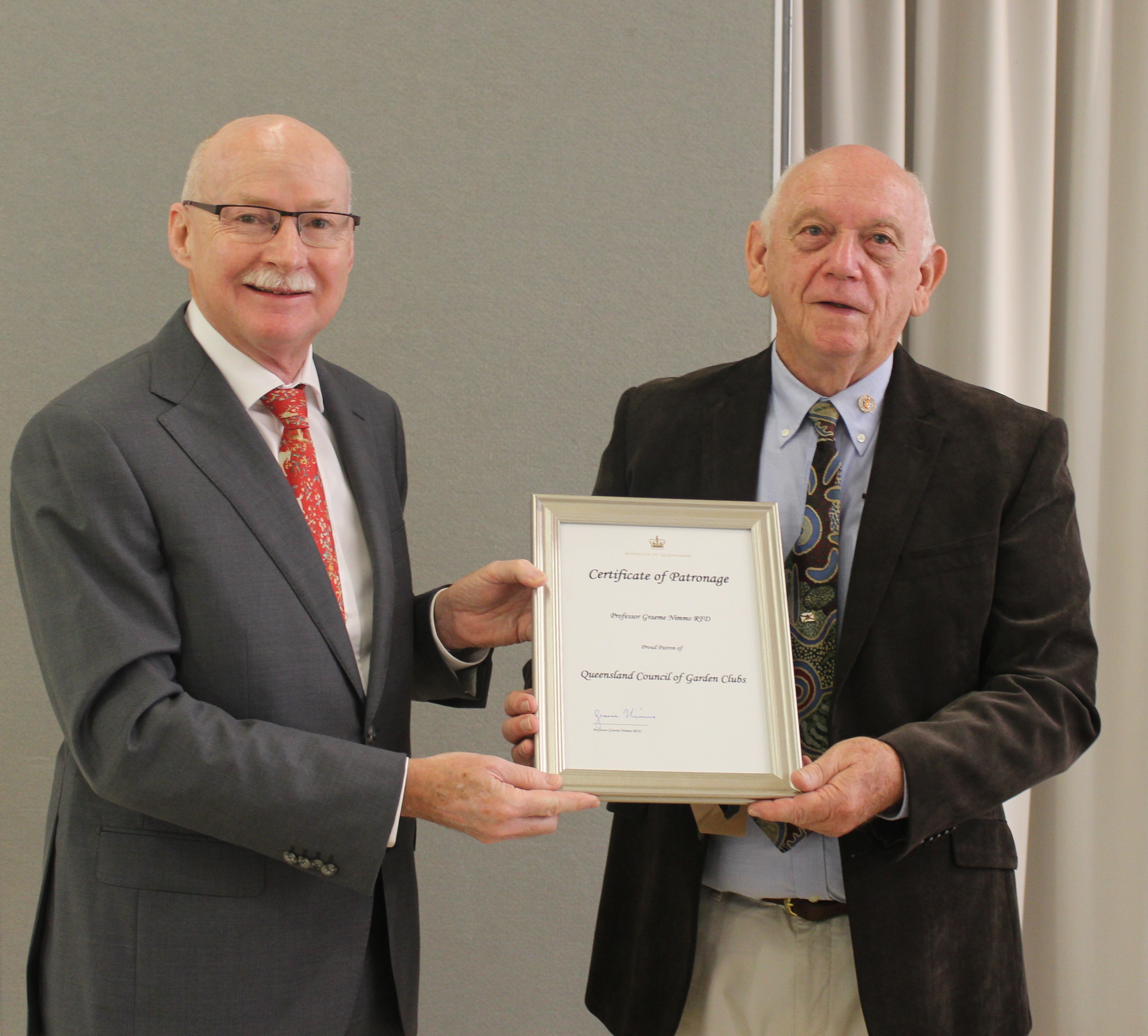 The top table Professor Graeme Nimmo RFD, Phil Adam,
Dale Arvidsson, Anne Baster and Dorothy Tyrrell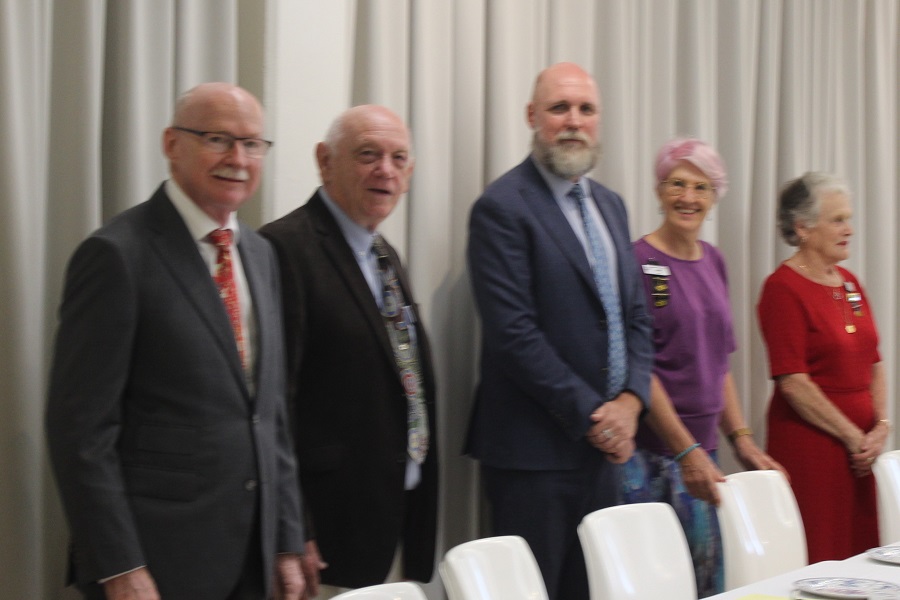 Over 90 attended the Presidents' Morning Tea
with over 40 clubs represented.


Queensland Council of Garden Clubs
Phone: 0439 720 565
Web: www.qcgc.net
Email: This email address is being protected from spambots. You need JavaScript enabled to view it.
Address: PO Box 5545, Stafford Heights, Qld 4053