QCGC EKKA display 2022
Theme: ZEN – "Peace and Harmony"
These days our garden is important to us all. A place where we can reflect and "take the burden off our shoulders" And "SMILE" The display reflects the ZEN theme and in the display we will have a "Wishing Pot". The symbol on the pot says: Wishes do come True – Good Luck and Good Fortune. Anyone who visits our display can write on a piece of paper provided – their wishes for their life and their garden.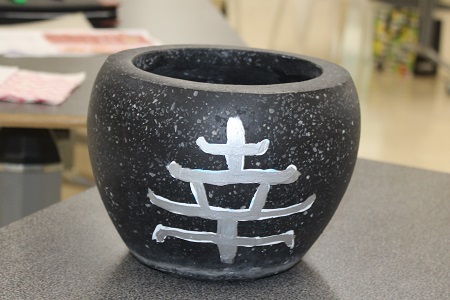 Royal National Show EKKA
DATE 6th and 14th August 2022
OPEN TIMES 7 am to 9 pm daily times manned determined on the day/\.
PLACE Exhibition Hall where old honey show was 20 years ago.
COST pre-purchased tickets only. Ekka Website
FEATURES Work on the QCGC show stand and bring club brochures to handout.
CONTACT Sandra 3389 6063 or Pamela 0419 568
Contact This email address is being protected from spambots. You need JavaScript enabled to view it.